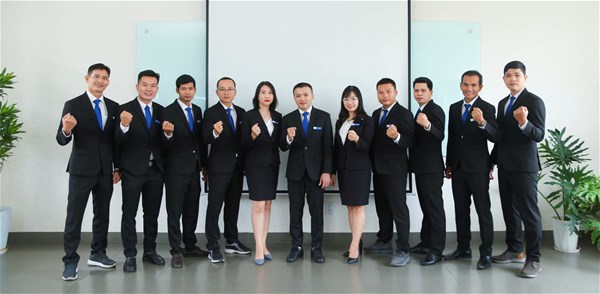 FCE's ORGANIZTIONAL STRUCTURE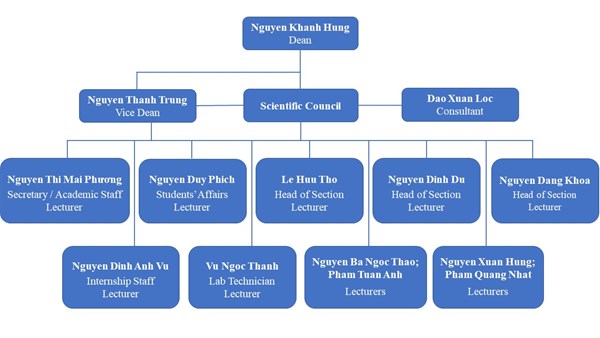 At the beginning, Prof. Dr. Nguyen Xuan Hung was the first Dean leading FCE to gradually build a team of lecturers and facilities to meet the requirements of the University.
In 2003, Dr. Nguyen Cong Thanh was appointed as Dean of FCE to manage the overall activities.
In 2009, Assoc. Prof. Dr. Dao Xuan Loc held the position of Dean and MSc. Nguyen Khanh Hung was Vice Dean of FCE.
From 2022, Rector of LHU has appointed MSc. Nguyen Khanh Hung as Dean and MSc. Nguyen Thanh Trung as Vice Dean of FCE.
Currently, FCE has 17 lecturers and full-time staff, including 02 Professors, 02 Associate Professors, 02 Ph.D, 09 Masters and 02 Engineers.
Visiting lecturers include 20 people, all of whom have master's and doctorate degrees from universities in Ho Chi Minh City. FCE's lecturers are now able to undertake almost all subjects according to the curriculum.