With the mission: "Faculty of Civil Engineering is a unit of applied science training and research in the field of construction. The Faculty provides human resources with undergraduate and postgraduate qualifications to meet international integration".
Faculty training 02 majors:
Civil construction and industry;
Road construction.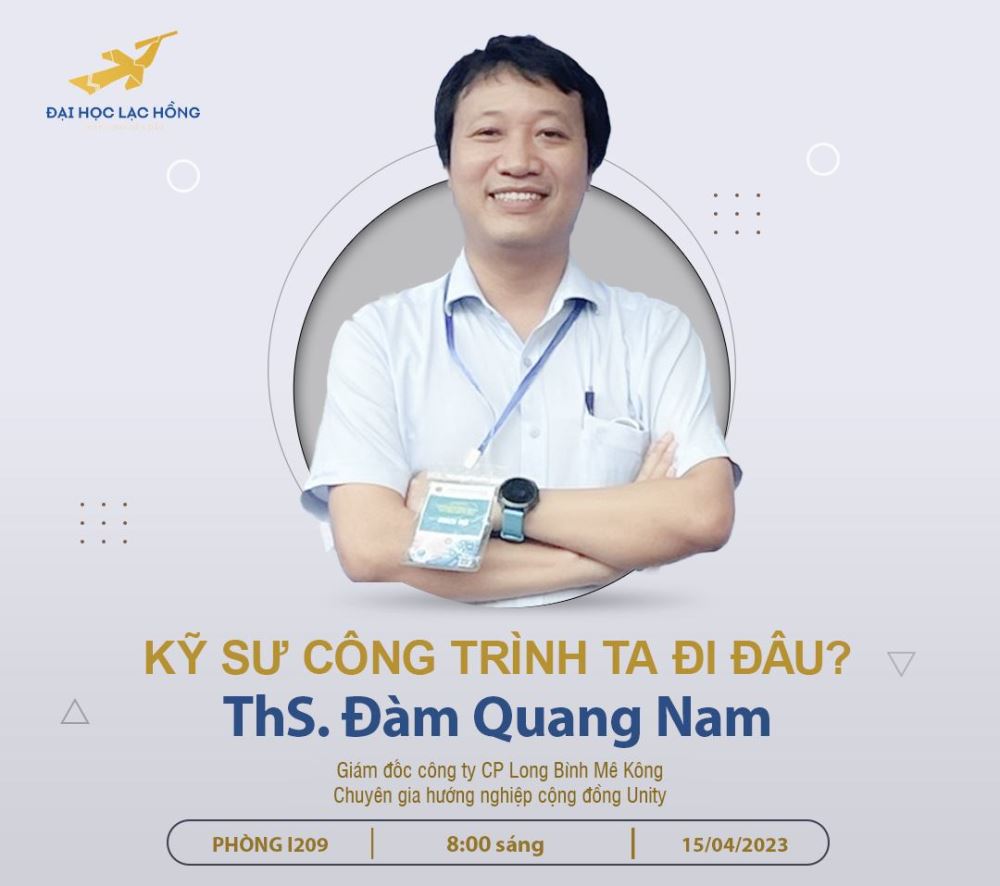 The Faculty develops appropriate learning programs to meet social needs, the work of connecting domestic and foreign businesses is closely implemented, and extracurricular activities that equip students with soft skills are focused.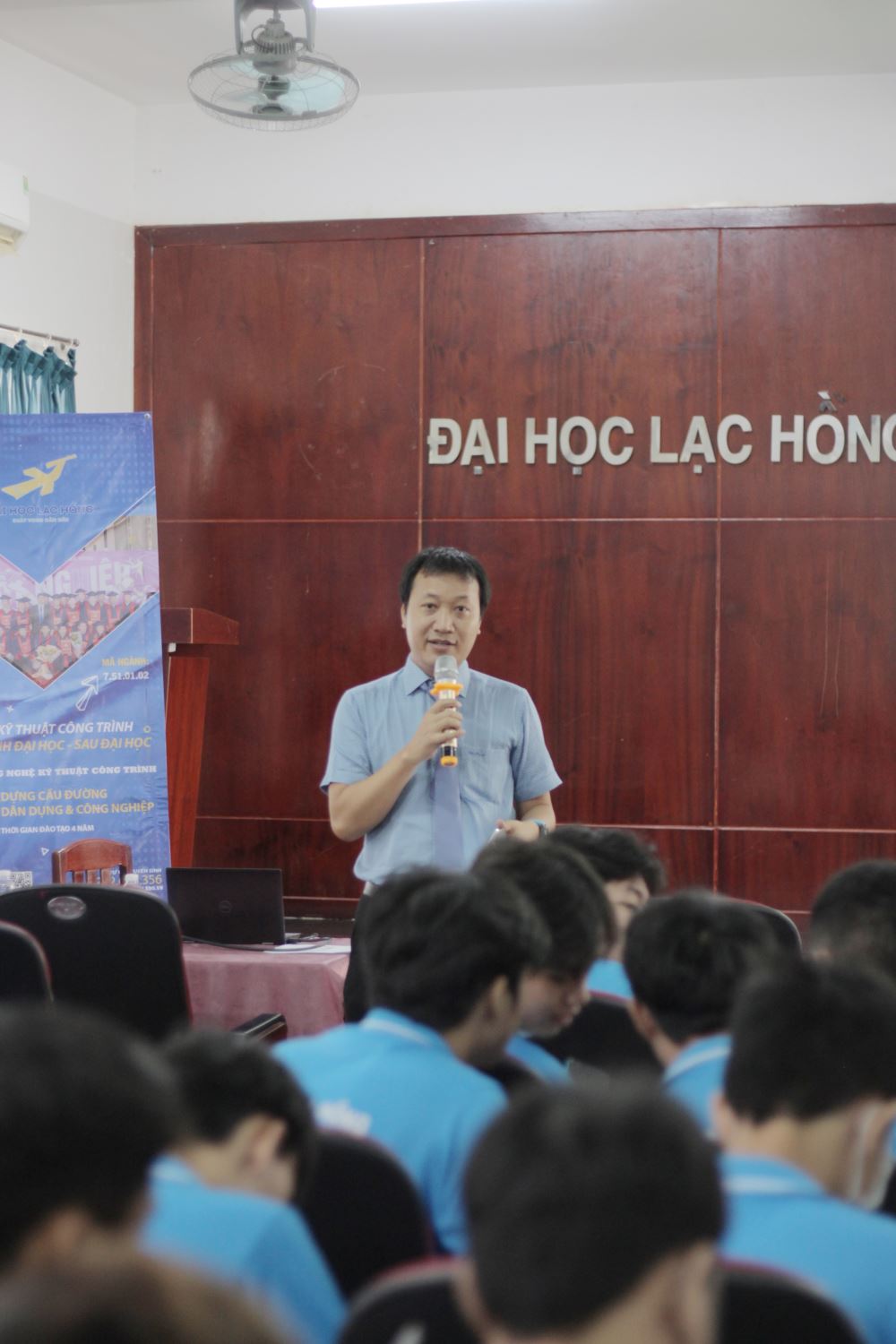 Right from their school days, many students had negative thoughts, did not set goals and orientation for their future career. Therefore, the Faculty of Civil Engineering organized a career-oriented thematic activity for students in the Faculty with the topic "Where do civil engineers go?" with the participation of the speaker Mr. Dam Quang Nam - Director of Long Binh Mekong Joint Stock Company - Unity Community Career Specialist at 08:00 on April 15, 2023 at I209 Lac Hong University Center for Scientific Research and Application (Base 6).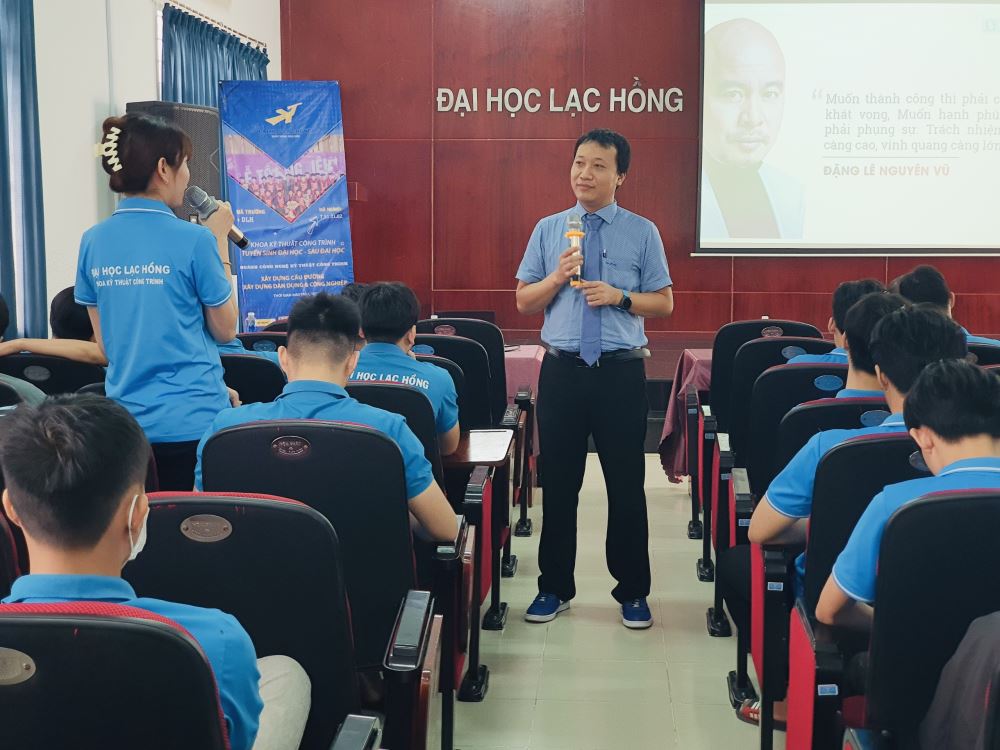 The event took place quite excitingly and attractively, the students learned about the construction industry, took a basic test to be consulted by an expert on job placement after graduation.
Besides, there was also the contact and sharing of Engineer Tran Minh Thi who is constructing the Dong Nai riverside road for students studying at the Faculty of Civil Engineering.
In 2023, Faculty of Engineering and Technology REQUIRED CONSTRUCTION INDUSTRY WITH LEVEL
1. University: Construction Engineering Technology - Code: 7.51.01.02 with 02 majors: Civil & Industrial Construction; Road construction. Training period: 4.0 years.
2. Graduate (Master): Construction Engineering - Code: 85.80.201. Training period: 1.5 years.
3. Diploma 2 - Communication (Evening): Construction Engineering Technology - Code: 7.51.01.02 with 02 majors: Civil & Industrial Construction; Road construction. Training period: 18 months.
​---------------------------------------------------------------------------------------------------------------------
4 REASONS FOR STUDYING AT THE FACULTY OF CIVIL ENGINEERING
1. 100% of the lectures with more than 13 years of experience, and their owners of businesses are trained in teaching and assessment methods according to international standards.
2. 100% of the education program is assessed according to the quality standard set by the Southeast Asian University Network (AUN-QA).
3. 100% of classrooms and laboratories have air-conditioners and modern equipment.
4. 100% of students graduate on time.
"CONSTRUCTION ENGINEERING - SHAPING FUTURE"
1. Special academic staff with over 13 years of teaching experience and running their own construction business;
2. Special curriculum with 40% Theoretical training, 30% Practical learning at Workshop & Laboratory, and 30% Practical learning at construction sites or project-based learning;
3. Modern facilities adapt to special training curricula, including a modern system of learning room, computer room, practice workshop, laboratory, smart learning room, and self-study area.
4. Commitment to on-time graduation.
​